Watch Comedy Central Presents: Stand-Up
---
Comedy Central Presents: Stand-Up is a long running program that features veteran stand-ups as well as up and coming comedians. The specials are filmed in front of a live crowd in New York City. They are then released as a half-hour long special and aired as a single stand-up act.
The specials also sometimes feature acts by comedic musicians, or avant-guard theatrical acts. Theses stand-up specials may contain adult themes or adult language. Comedians often discuss a wide range of topics, such as personal relationships, race-relations, popular culture, or other personal vices.
Comedy Central Presents has helped launched the careers of many popular comedians and has featured the talents of Dane Cook, Daniel Tosh, Lewis Black, Zach Galifianakis, Jeff Dunham, Mitch Hedburg, and Bill Burr.
3 Seasons,

271

Episodes

January 1, 2001

/

10

Cast:

Mike Birbiglia

,

Todd Barry

,

Lewis Black

,

Stephen Lynch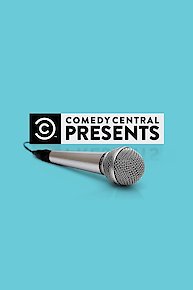 Comedy Central Presents: Stand-Up Full Episode Guide
Episode

16

-

Natasha Leggero

Watch as Natasha Leggero covers everything from home paternity tests to LA gang tours and the world's diamond shortage.

Jay Larson explains how to make bullies look stupid, what to do when you see a pay phone ringing, and how to beat a déjà vu.

Jessi Klein has a list of things she needs to tell you before sex, wants to reinvent the word spinster, and questions advice from Cosmo.

Episode

12

-

Mike Vecchione

Episode

11

-

Matt Fulchiron

Matt explores drive-thru liquor stores, talks about dirty movies on pay-per-view, and predicts the future of news casting.

Episode

8

-

Jack Whitehall

British comic Jack Whitehall shows off his self defense moves, then talks about how his mom ruins his game and what he loves about American TV.

Episode

7

-

Hari Kondabolu

Hari Kondabolu tells the truth about hippies, environmentalism, religion, and why he really loves chocolate.

Episode

6

-

Nate Bargatze

Nate Bargatze loves Walmart, might have peed the bed, and isn't ready to play the white race card.

Chris D'Elia gets lost in Hawaii, breaks down British heist movies, and plays his cards right to get some booty.

Surprise! Sheng Wang is excited about hair loss, gets the munchies, and makes a case against "growing a pair."

Episode

2

-

Michael Kosta

Michael Kosta explains what it's like to be a champion, what to do with a vegan on a date, and how to handle animal attacks.

Tom Segura wants you to know why teeth are important, who's pregnant and doesn't know it, and why he won't use the term little people.
Myq Kaplan dislikes being labeled "gay friendly," explains how he is a vegan who doesn't like the environment, and has new names for women's boobs.

Ryan Stout describes his favorite kind of laugh, explains the benefits of being homeless and states that he doesn't need profanities in his act or his porn.

Episode

20

-

Mike DeStefano

Mike DeStefano helps black people by hailing cabs for them, explains how to be a professional American, and the beauty of being on drugs on this stand-up special.

Eliot Chang deals with the pressure of being an Asian comedian, discusses why pretty women love Facebook, and explains why smoke bombs are essential in this stand-up special.

Episode

18

-

Iliza Shlesinger

Iliza Shlesinger talks about cold weather and Puetro Ricans, taking table corners in the crotch, and the indicators of being crazy in this stand-up special.

Bret Ernst speculates that his Mom banged a Muppet, discusses his Italian heritage, and why he hates thank you cards in this stand-up special.

Mo Mandel discusses his heritage as a Jewish redneck, his first time in an Asian masseuse parlor, and waking up pissed off in this stand-up special.

Episode

15

-

Matt Braunger

Matt Braunger discusses why the 4th wall should never be broken in porn, weight loss, and medical pot in California in this stand-up special.

Amy Schumer discusses how beautiful people are in Miami (even the homeless), dealing with racism as a child, and how Facebook has replaced destiny.

Episode

13

-

Rory Albanese

Rory Albanese discusses how the New Jersey attitude is ideal to use when traveling, the three things he loves to do while drunk and what bothers him about outsourcing.

Episode

11

-

Rachel Feinstein

Rachel Feinstein discusses how hard it is to find a man who hasn't been sprinkled with gay, her feeling's on porn, and her mom's striking resemblance to Vanilla Ice.

Episode

9

-

Donald Glover

Donald Glover talks about the advantages of being called the "n" word, getting advice from Tracy Morgan, and the difference between crazy ex-boyfriends and crazy ex-girlfriends.

Shane Mauss discusses the hole in his butt, why talking dirty is awkward, and his problem with the metric system.

Episode

7

-

Julian McCullough

Julian McCullough talks about the excitement of knowing how he's going to die, why Asians are magical, and the mysteries of the fake male orgasm.

Jon puts his musical talents on display as he performs an array of songs on topics ranging from his sexual failures to his marijuana induced experiences.

Rob Riggle discusses his disdain for the elderly, tells a story about his eventful flight from New York to Las Vegas and gives the audience a preview of his soon-to-be Academy Award winning speech.

Pete Holmes explains his theories about Facebook, his homosexual tendencies and why grown-ups and silly candy simply don't mix.

Episode

3

-

Owen Benjamin

Owen Benjamin explores the creepiness of urinals, investigates relationship problems and uses his keyboard to tell women how men really feel.
If You Like Comedy Central Presents: Stand-Up, Then Try...