How Will 'Power' End?
by EG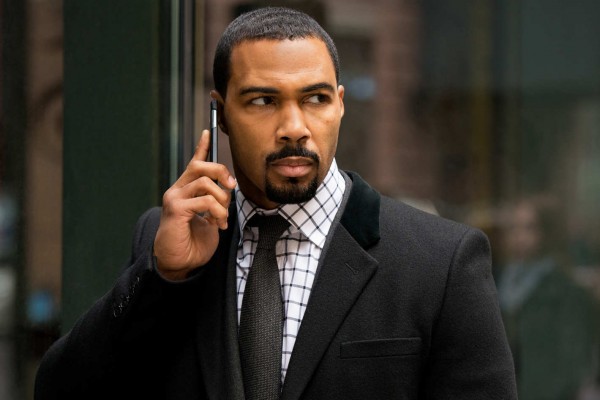 We're not sure that Starz drama Power will coming to an end after season 7, but it remains a possibility. In an interview with Deadline, the show's exec producers offered their vision of how the series will come to a close. Read on to find out more.
---
Via Deadline.
SPOILER ALERT: This story includes details about last night's episode of Power.
"We've created a template for the show that is non-Hollywood," says Curtis "50 Cent" Jackson of the shocking death of his Kanan character on last night's episode of Power. "Anyone can go, there's no one in the show that can't die," the executive producer of Starz's most watched series asserts.
"This show was not designed to go 10 seasons," adds fellow EP and series creator Courtney Kemp of how the death of Jackson's character pivots Power towards its eventual conclusion. "It was not designed to go 15 seasons. It's not a crime procedural or a sitcom. It's a closed-ended story that really begins and, in some way, ends with Ghost," she notes of the Omari Hardwick portrayed drug lord trying to make it in the legit world.
With the end of Power looking clearer on the narrative horizon heading into next year's already announced sixth season, the two EPs chatted with me about the fatal betrayal of Kanan by Ghost and the Naturi Naughton played Tasha St. Patrick's wayward teen son Tariq (Michael Rainey Jr.) and where the last two episodes of Season 5 could go.
Jackson and Kemp also discussed why they decided to kill off one of the biggest draws of Power, and what's next for 50 Cent on the show both in front of and behind the camera.
DEADLINE: Let's start with the death of Curtis' Kanan character last night in the shootout with the NYPD, how he was set up by Tasha on kidnapping Tariq and how the teen he thought was his protégé ultimately betrayed him. When did you guys decided to kill off Kanan?
JACKSON: The decision was made early on when Courtney and I discussed how the arc of Kanan's story would end. You see, we slated the show to go seven seasons initially, because we created it with the success of The Sopranos in mind.
DEADLINE: So, the show is going to end with Season 7?
KEMP: All I'll say is that this iteration of the show with me as the showrunner, that iteration of the show is going to have to end because the story that I wanted to tell is almost over. That has to be the way that it is, otherwise we're going to end the show badly. We're going to end the show really in like a whimper instead of a bang, and I need it to be a bang.
Get the rest of the interview at Deadline.
---
Do you think Power is ready to end? Let us know in the comments below.