7 Excellent Christmas Movies to Watch on Netflix This Month
by Andy Neuenschwander
With Christmas just around the corner, you might be preparing by putting up your tree, writing Christmas cards for friends and family, or shopping for gifts. But let's talk about what's really important: finding a good holiday movie to watch on Netflix.
The streaming site has a wealth of holiday entertainment, but sometimes it can be tough to know what's streaming and what isn't when you're just browsing. So here's a handy list of the available Christmas movies streaming on Netflix in December 2014.
1. "The Muppet Christmas Carol"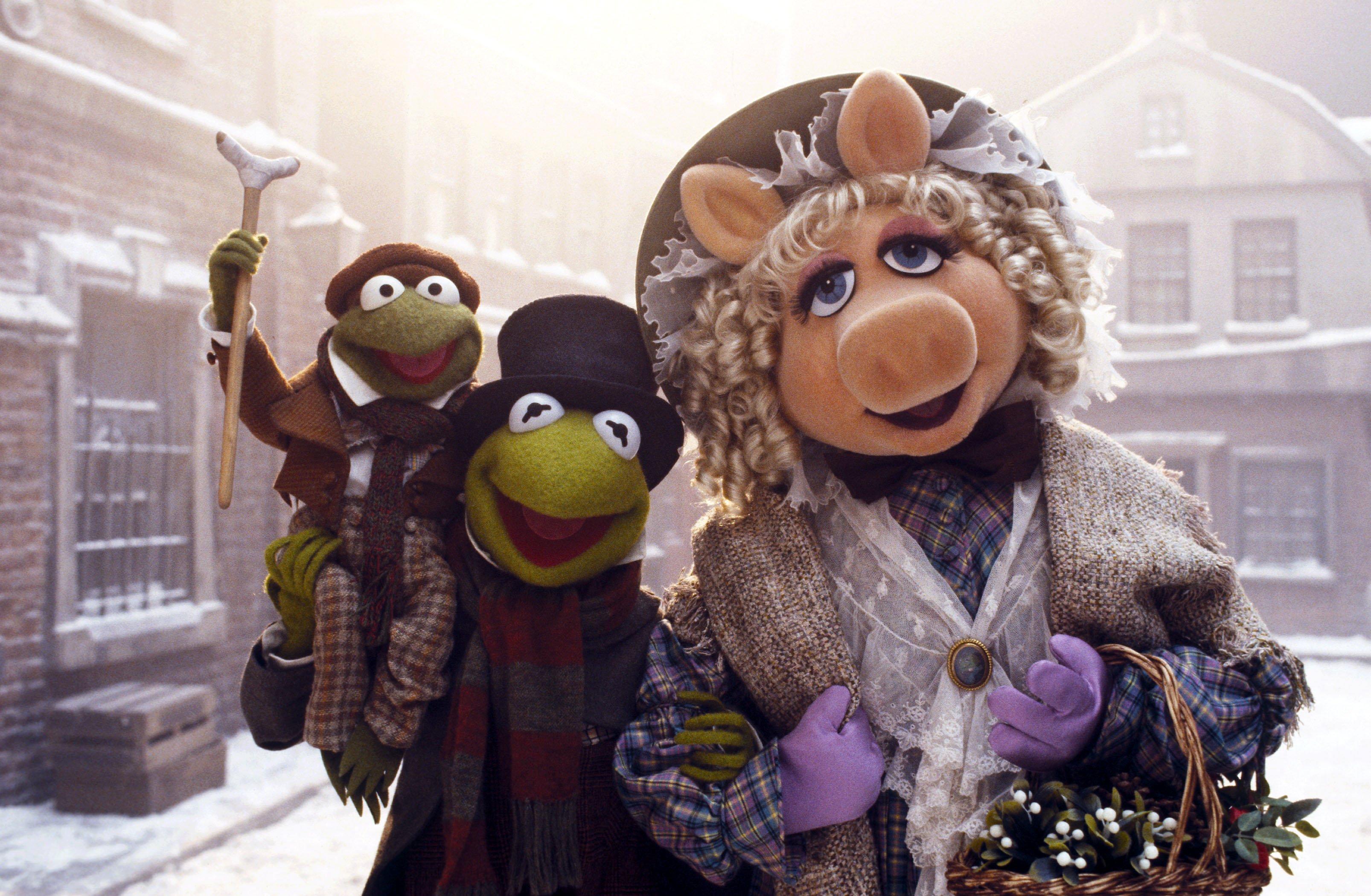 It's been a long time since this movie hit theaters, and the Muppet franchise has changed quite a bit with their new focus on Internet videos and new, slightly meta movies like "The Muppets."
You can't deny that the magic of the Muppets and the magic of Christmas go hand-in-hand, though. This adaptation of Charles Dickens' classic Christmas story works perfectly with the likes of Kermit as Bob Cratchett, Stadtler and Waldorf as the Marley brothers, Gonzo as Dickens himself, and impressive new Muppets as the Ghosts of Christmas Past, Present and Future.
Add in Michael Caine as Ebenezer Scrooge and a few catchy tunes, and you have an instant holiday classic.
2. "Scrooged"
Here's another very funny yet poignant adaptation of Charles Dickens' A Christmas Carol, only this time Bill Murray is in it. Christmas. Scrooge. Bill freakin' Murray. Do we really need to say any more?
3. "Love Actually"
One of the first "mega rom-coms" featuring multiple storylines and characters, each portraying a different story of love, this is a feel-good movie all around due to both the romances and the Christmas setting. Of course, not every story has a happy ending, but the ones that do will make you feel especially warm and fuzzy (we're looking at you, Portugese-speaking Colin Firth).
Add in the fact that you have perhaps one of the most impressive casts ever assembled, including Alan Rickman, Martin Freeman, Keira Knightley, Emma Thompson, Laura Linney, and others (yes, that is a young Rick Grimes you're looking at) and you have a movie you can enjoy every year.
4. "White Christmas"
This one is such a classic that it hardly needs an introduction. You've got Bing Crosby singing the title song, you've got a performance of "Sisters," and even though it's a little dated, chances are you're going to enjoy it purely based on its 1950's charm.
5. "Happy Christmas"
Was "White Christmas" too sweet for you? Try "Happy Christmas," the recently added indie film starring Anna Kendrick as a woman who moves in with her brother and his wife and son. It gets much darker than the rest of these movies, but Kendrick is a delight to watch in pretty much anything. If you're looking for some added family angst, give this one a shot.
There was a time, in Hollywood, when Sandra Bullock reigned supreme. She was America's sweetheart, and she was in just about everything. We're lucky to be enjoying a Sandra Bullock renaissance right now, with the actress starring in all kinds of movies from the heartfelt ("The Blind Side") to the thrilling ("Gravity") to the downright hilarious ("The Heat").
This one features Bullock as a CTA worker in Chicago who becomes entangled with the family of her secret crush (Peter Gallagher) after he slips into a coma and she claims to be his fiancee. Things get more complicated when she starts falling in love with his brother (Bill Pullman).
7. "The Nightmare Before Christmas"
The great thing about this stop-motion animated classic is that it can be watched as either a Halloween movie or a Christmas movie, making it a great choice any time from October to the new year. Directed by Henry Selick, this Disney movie follows Jack, the Great Pumpkin King, as he grows weary of Halloween and decides to take over Christmas instead, enlisting his Halloween cohorts to make the season bright...and a little scary.