Watch Underworld
---
"An immortal battle for supremacy."
Underworld is a dark vampire thriller that uses old style in a modern cinema to deliver punches from beginning to end. In old thriller style, however, it knows when to pull the punches to create suspense that layers deeper from beginning to end. Underworld is a film that is sure to keep you wanting of the next taste of blood. It opens on the main character Selene, played by Kate Beckinsale, a Death Dealer trained in the extermination of werewolves hunched and peering down on the city from a tower. Selene is yet unaware that she is about to uncover a Lycan uprising which fuels the plot of the movie from beginning to end. . Centuries ago, an ancient war between vampires and Lycans raged for countless years, finally ended by Kraven, the current coven leader and killer of Lucian, the Lycan leader.
Tracking two Lycans, Selene and other Death Dealers follow their prey to their lair, only to find an organized, and brutally vicious pack of Lycans. Upon return to her coven Selene reports their findings to Kraven and tells him she believes they were following a human. Kraven, suspiciously tells her to forget the nights events.
Selene, however, is not satisfied and continues her hunt for answers. She seeks out the human they were tracking and find Michael Corvin, at work in a hospital. She follows him home, just in time to stop an attempted kidnapping by the Lycan's. Unfortunately, he is bitten by the Lycan's. Selene's crush is revealed when she bites him, too, in hopes of reviving him. Selene brings him back to the coven and Kraven is outraged.
The continued secrecy by Kraven and Selene's suspicions compels her to awaken a vampire elder and Selen's mentor, Viktor. He, turns out not to be who Selene thought he was. Viktor, accepts Kraven's tales and orders the death of Michael. Selene will not have this happen and sets out to defend him the powerful hybrid, part Lycan and part vampire.
Selene's trust of Viktor is shattered when she finds he is the one that killed her family, not the Lycans and when Lucian emerges, she finds herself turning to him for the safety of Michael. It is what Lucian wanted all along. The hybrid Michael is more powerful than any one vampire or Lycan and escapes the clutches of Viktor, and saves Selene.
|
2003
|
2 hr 1 min
|

/

10
Cast

Studio

Director

Len Wiseman

Language

English
SUBSCRIPTION
RENT / BUY
CABLE
Underworld News
Kate Beckinsale, Jessica Alba Confirmed for 'Total Recall' Rehash
May 27, 2011 @ 5:34 am PST
|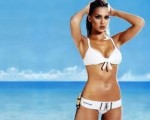 Two more A-listers have joined the cast, breathing new life into a 1990 Arnold Schwarzenegger hit. THR reports that Kate Beckinsale ("Underworld") and Jessica Alba (the two "Fantastic Four" movies, "Machete", "Sin City") are locked in to play female leads Lori and Melina alongside Colin Farrell in the "Total Recall" remake due to hit theaters next year.
Read More

Colin Farrell Stars in Total Recall Remake
January 01, 2011 @ 12:25 pm PST
|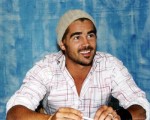 Many people are huge fans of the hit movie Total Recall, which has gone on to gain cult status and starred the Terminator himself, Arnold Schwarzenegger.
Fans may be pleased to learn that there is now a remake of the movie in the offing, and this will be brought to our screens by Len Wiseman.
Wiseman was also responsible for the first two Underworld movies, so some movie fans will already be familiar with his work.
Read More


Watch Underworld Trailer

Underworld Trailer HD (2003)
|
2:28

Watch Underworld Online - Watch online anytime anywhere: Stream, Download, Buy, Rent
Underworld is currently available to watch and stream, download, buy, rent on demand at Amazon Prime, DIRECTV NOW, Amazon, Vudu, Google Play, FandangoNow, iTunes, YouTube VOD online.