Watch The Woman in Black
---
"What did they see?"
This story is set in England during the Edwardian Era in a little town in the countryside. Three girls were having a tea party not far from a large vacant manor, then without warning a mysterious sound has suddenly bewitched the girls who end up dead a short time later. In London a widowed lawyer named Arthur Kipps has fallen on hard times after the death of his wife. His employer has given him the job to sell a large manor called Eel Marsh House, however Arthur is warned that failure to sell Eel Marsh House will result in the termination of his employment. Before setting off for the countryside, Arthur places his son Joseph in the care of a Nanny while he is away on business.
When the lawyer arrives into town in the vicinity of the manor, he is surprised at the lack of warm welcome, as if a malevolent presence is dwelling there. Much to Mr. Kipps chagrin he is having an awful time trying to find a room for the night. To his relief a kind man by the name of Samuel Daily invites Kipps to stay with him in his home, later Arthur meets Elizabeth Daily the wife of his host.
The next day he is set with the task of organizing the estate documents of Eel Marsh House, however he finds the task very challenging because of the strange noises in the manor. Events only get worse when a young girl is found dead by her brothers after drinking lye. Later Arthur discovers letters from the former owner Alice Drablow and her sister Jennet Humfyre regarding Alice's nephew Nathaniel. It is discovered that Nathaniel drowned in the marsh. Shortly before taking her life, Jennet cursed the town. When exploring the room once occupied by Nathaniel he encounters the victims of "The Woman in Black".
Later Joseph arrives with his nanny to see his father while he sorts out the affairs of Eel Marsh House. Kipps and Daily decide to end the curse by recovering Nathaniel's body and place it on the bed in the unfinished nursery. This was not enough to satisfy Jennet's spirit which later goes after Joseph. Arthur tries to save Joseph from the curse only to die and then encounter his wife Stella in the afterlife.
|
2012
|
1 hr 35 min
|

/

10
Cast

Studio

Director

James Watkins

Language

English
The Woman in Black News
Hammer Films Confirms 'The Woman In Black' Sequel
April 02, 2012 @ 9:52 am PST
|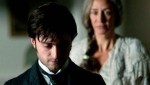 Verily, one first good, scary turn for Daniel Radcliffe deserves another. British studio Hammer Films has confirmed that the former "Harry Potter" star will follow up 2011's suspenseful, scary financial success "The Woman In Black" with the direct sequel also based on another Susan Hill story, "The Woman In Black: Angels Of Death".
Read More

Weekend (2/3) Movie Trailers and Reviews: 'Chronicle' Is Better Than You Think
February 03, 2012 @ 4:20 pm PST
|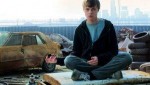 Whether you want a superhero thriller, a horror flick or a heartwarming story about animals, there are a few pretty good options in theaters this weekend if you're looking to catch a movie. Check out trailers and reviews for "Chronicle" and others right here.
Read More

Weekend Box Office: 'Chronicle' and 'The Woman in Black' Are Hits, Thanks to Young Folks
February 05, 2012 @ 12:31 pm PST
|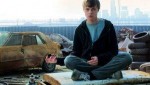 If you're more interested in movies than football today, here's what happened at the box office this weekend. Both "Chronicle" and "The Woman in Black" overperformed, but who took the top spot? Find out here.
Read More


Watch The Woman in Black Trailer

The Woman In Black / Official Trailer (2012) HD
|
1:42

Watch The Woman in Black Online - Watch online anytime anywhere: Stream, Buy, Rent
The Woman in Black is currently available to watch and stream, buy, rent on demand at Google Play, iTunes online.