Watch The Twilight Saga: Breaking Dawn - Part 1
---
"Forever is just the beginning"
Breaking Dawn Part 1 is based on the first half of Stephanie Meyers' book in the Twilight Series. At the end of Eclipse, Bella has agreed to marry Edward, and at the beginning of Breaking Dawn, the wedding is days away. The only thing that gets Bella through this stressful experience is the agreement that she and Edward have. He has agreed to give her a "real" honeymoon, even though he is afraid it will be very dangerous for her. Bella is also depending on their agreement that as soon as they are married, Edward will turn her into a vampire whenever she wants.
In the beginning of the movie, Jacob, Bella's best friend, leaves and decides to spend the rest of his life living as a wolf. He cannot stand the thought of Bella either becoming a vampire, something he and his werewolf brothers hate, or dying in the process. He loves Bella, and can't see how he will live without her. He is afraid that Edward will kill Bella instead of changing her, so has already started to see her as dead. He weakens, however, and comes back to see Bella one last time on her wedding day.
Edward and Bella go on their honeymoon on "Isle Esme," a gift to Esme from Carlisle. They spend several weeks, and even though Edward's fears were somewhat justified in regards to Bella's safety, their physical relationship is successful. The problem arises when Bella discovers she's pregnant. Having been a virgin before marrying Edward, neither she nor her new family is sure how this is possible. Edward and Carlisle are prepared to abort the baby, but Bella decides she can't live with that, and enlists Rosalie's help in protecting the baby.
Everyone is told that Bella is very sick, and no one can see her. Jacob ignores the orders, however, and visits Bella anyway. He finds out that she is very pregnant, and that the baby is killing her. He enlists his brothers' help in attacking, so that the "aberration" can be destroyed. When he finds out that this also involves killing Bella, he breaks from his pack to protect the Cullens. Eventually, the baby is born, and the movie ends in such a way that the viewer cannot wait to watch the second part.
|
2011
|
1 hr 55 min
|

/

10
Cast

Studio

Director

Bill Condon

Language

English
More Like The Twilight Saga: Breaking Dawn - Part 1
The Twilight Saga: Breaking Dawn - Part 1 News
Kristen Stewart Is 'F---ing Proud' of 'Twilight' But Gets Why People Hate It
February 19, 2015 @ 11:12 am PST
|
Read More

Watch a Hilarious, Brand-New 'Twilight' Bad Lip Reading
April 25, 2014 @ 2:00 pm PST
|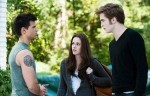 There's something about "Twilight" that just makes it perfect for re-dubbing. Which is why there is now a third installment in the "Twilight" Bad Lip Reading series. For those who haven't seen a Bad Lip Reading video before, here's a little background: The BLR team takes scenes from popular movies, removes the dialogue, reads the lips of the actors, and then adds their own dialogue based on those bad lip readings.
Read More

'Twilight' Director to Present Live-Action 'Beauty and the Beast'
June 05, 2014 @ 5:29 pm PST
|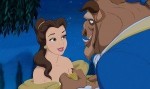 It's a tale as old as time, and now it's coming to live action. Who would you like to see placed in the roles?
Read More

Kristen Stewart Ditches Robert Pattinson, Lands 2 Gigs.
June 05, 2013 @ 3:46 pm PST
|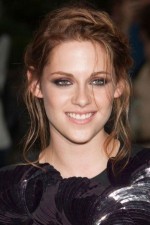 Out with the old, and in with the new? It seems that way. Shortly after "Twilight" power couple Robert Pattinson and Kristen Stewart split, Kristen, the highest paid female actress, has landed two new indie flicks.
Read More


Watch The Twilight Saga: Breaking Dawn - Part 1 Trailer


Watch The Twilight Saga: Breaking Dawn - Part 1 Online - Watch online anytime anywhere: Stream, Buy, Rent
The Twilight Saga: Breaking Dawn - Part 1 is currently available to watch and stream, buy, rent on demand at Google Play, iTunes online.