Watch The Magnificent Seven
---
"Justice has a number."
In this Western adventure, a bounty hunter recruits a group of seedy gunslingers to help him challenge the bad guys who have seized control of a frontier town. A remake of the 1960 original, which was itself and adaptation of Kurasawa's Seven Samurai, this version stars Denzel Washington, Chris Pratt, Ethan Hawke, Vincent D'Onofrio, Lee Byung-hun, Manuel Garcia-Rulfo, Martin Sensmeier, Haley Bennett, and Peter Sarsgaard.
|
2016
|
2 hr 12 min
|

/

10
Cast

Studio

Director

Antoine Fuqua

Language

English
SUBSCRIPTION
RENT / BUY
CABLE
The Magnificent Seven News
What's New on Netflix in September?
August 30, 2017 @ 11:47 am PST
|
Read More

Weekend Box Office: 'The Accountant' Exceeds Expectations
October 16, 2016 @ 2:00 pm PST
|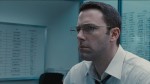 Ben Affleck's The Accountant did better at the box office than most experts predicted it would do. That's good news during an otherwise ho-hum Hollywood weekend.
Read More

'Sully' Still the Fall's Top Movie
October 21, 2016 @ 8:42 am PST
|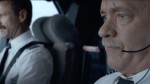 There's no doubt about it. Americans like heroes and Tom Hanks, and when a movie combines both of those things into a single role, it's likely to be a hit.
Read More

Weekend Box Office: 'Girl on the Train' Dominates 'Miss Peregrine'
October 09, 2016 @ 2:50 pm PST
|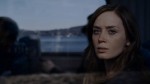 One of this week's new movies drew big enough audiences to take the top spot, but overall, this second weekend of October was a dreary one at the box office.
Read More


Watch The Magnificent Seven Trailer

The Magnificent Seven|0:02
The Magnificent Seven|0:03
The Magnificent Seven|2:31

Watch The Magnificent Seven Online - Watch online anytime anywhere: Stream, Download, Buy, Rent
The Magnificent Seven is currently available to watch and stream, download, buy, rent on demand at Amazon Prime, Hulu, Amazon, Vudu, FandangoNow, YouTube VOD, iTunes online.