Watch Temple Grandin
---
"Autism gave her a vision. She gave it a voice."
Temple Grandin has lived a remarkable life. She is autistic, and that makes it difficult for her to relate to people, but she understands animals much more easily. Despite spending her early years feeling like an outcast for her condition, she has used it as an opportunity to spend more time with animals. Because of this, she's spent her life among them, studying their ways and finding methods of communicating with them. Her observations have helped to break down barriers between animals and humans and to demonstrate the need for greater compassion for the other creatures who share the planet.
|
2010
|
1 hr 43 min
|

/

10
Cast

Director

Mick Jackson

Language

English
SUBSCRIPTION
RENT / BUY
CABLE
Temple Grandin News
VIDEO: Watch a 4-Minute Preview of the New Claire Danes Series 'Homeland' on Showtime
April 13, 2011 @ 7:26 am PST
|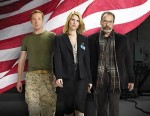 If Showtime's recent greenlighting of the psychological CIA drama "Homeland" had you excited, then today is your lucky day: a nearly four-minute preview clip from the show has been released.
The clips gives us a quick introduction to Claire Danes as CIA agent Carrie Anderson, who has doubts about the recovery of U.S. POW Scott Brody (played by Damian Lewis, tangled beard and all).
Read More

'The King's Speech, 'Boardwalk Empire' Big Winners at SAG Awards
January 31, 2011 @ 6:37 am PST
|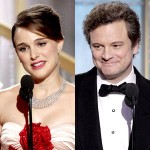 The marathon awards season pushes on, and "The King's Speech" is widening the lead.
The 2011 Screen Actors Guild Awards took place last night, with Colin Firth taking home Best Actor and "The King's Speech" taking home Best Picture. Earlier in the weekend, Tom Hopper took home the award for Best Picture from the Director's Guild of America for his work on the film.
Read More

'Justified' Among List of Peabody Award Winners; 'The Good Wife' and 'Men of a Certain Age' Also Honored
March 31, 2011 @ 9:41 am PST
|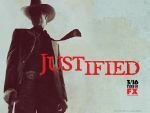 Just when you think that awards season is over, another ceremony shows up and proves you wrong. Sure, the Golden Globes, Oscars, Emmys, BAFTAs, and Grammys are done, but the Peabody Awards are just starting up!
The full list of honorees was released today, and a fine list of television shows have been nominated for the prestigious awards in electronic media. This year's list includes the FX hit "Justified," now in its second season, the Emmy regular "The Good Wife," and, somewhat surprisingly, "Men of a Certain Age.
Read More

Social Network, Natalie Portman & Colin Firth Winners at the 2011 Golden Globe Awards
January 16, 2011 @ 9:49 pm PST
|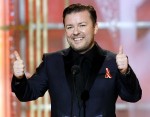 It has been a great year for The Social Network, Natalie Portman and Colin Firth.
After receiving honors from the recently concluded Critics' Choice Awards, The Social Network once again received the Best Motion Picture Award (Drama) while Natalie Portman (Black Swan) and Colin Firth (The King's Speech) were named Best Actress/Actor for Motion Picture in a drama at the 68th Golden Globe Awards this evening.
Read More


Watch Temple Grandin Trailer

Temple Grandin (Trailer)
|
1:52

Watch Temple Grandin Online - Watch online anytime anywhere: Stream, Download, Buy, Rent
Temple Grandin is currently available to watch and stream, download, buy, rent on demand at HBO NOW, DIRECTV NOW, Amazon, Vudu, Google Play, FandangoNow, YouTube VOD, iTunes online.