Watch Taken
---
"They took his daughter. He'll take their lives."
A very popular movie that many people have talked greatly about is Taken. It came out in 2008 and it stars Liam Neeson. It falls under the genre of thriller, so if you have young children then may they shouldn't watch this particular movie with you. In Taken Liam Neeson's character's daughter is kidnapped while she is traveling along with a friend in France. And he is simply going to do everything in his powers to get his daughter back. An interesting thing to note is that the character is an ex CIA operative so he definitely has a few tricks up his sleeves.
When his daughter and her friend arrived in Paris, they meet a guy who seems nice. He simply asks them where they are staying and more about them. He is using this information for the human traffickers. Once the guy finds out where they are staying, a little while later some intruders break in the apartment and kidnap the girls. While Kim is on the phone with her father, she seems her friend getting kidnapped. She hides but they soon find her and her phone as well. Her father records the phone call as to get more information about where they could possibly be taken her.
He then travels to Paris to attempt to find and bring his daughter back home. Though while doing so he kills a few people beforehand. He finds out exactly where she is located, she has been sold on the black market. And he goes to get here, after the ordeal is done they return back to the states and their relationship improves.
|
2008
|
1 hr 33 min
|

/

10
Cast

Studio

Director

Pierre Morel

Language

English
Taken News
Fall TV: New Series on NBC
May 18, 2016 @ 9:51 am PST
|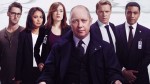 The bad news for NBC is that many of its new series from last season didn't perform well enough to get renewed for 2016. The good news is that all the cancellations leave plenty of room for new series.
Read More

'Taken 3' Trailer Gives the Series a Slight Twist
September 30, 2014 @ 2:39 pm PST
|
Read More

Liam Neeson Prank-Called His 'Taken' Daughter's Ex-Boyfriend...In Character
January 09, 2015 @ 3:37 pm PST
|
Read More

Detailed Map Shows How Many People Liam Neeson Has Killed
September 17, 2014 @ 10:11 pm PST
|
Read More


Watch Taken Trailer

Trailer 2 [30 January 2009] HQ|1:53

Watch Taken Online - Watch online anytime anywhere: Stream, Download, Buy, Rent
Taken is currently available to watch and stream, download, buy, rent on demand at Amazon Prime, DIRECTV NOW, Amazon, Vudu, Google Play, FandangoNow, YouTube VOD, iTunes online.