Watch Split
---
"Kevin has 23 distinct personalities. The 24th is about to be unleashed."
This psychological thriller from filmmaker M. Night Shyamalan stars James McAvoy as a psychiatric patient suffering from split personality disorder. The film follows the chaos as McAvoy's character abducts three teenage girls and introduces them to each of his 23 personalities. Following the film's debut at film festivals in late 2016, it received praise from most critics who weighed in, most of them praising McAvoy's performance.
|
2017
|
1 hr 56 min
|

/

10
Cast

Director

M. Night Shyamalan

Language

English
Split News
M. Night Shyamalan to Make Sequel to 'Split,' 'Unbreakable'
April 27, 2017 @ 6:15 am PST
|
Read More

Weekend Box Office: 'Split' Takes the Weekend
January 22, 2017 @ 9:26 am PST
|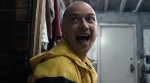 James McAvoy's scary performance pulled the horror flick to the top of the box office this week. Vin Diesel couldn't keep up but comfortably secured second place.
Read More

Weekend Box Office: 'Split' Stays on Top
January 30, 2017 @ 9:00 am PST
|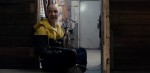 M. Night Shyamalan and James McAvoy were able to hold off A Dog's Purpose to win the weekend for the second consecutive week.
Read More

Will 'Split' Finally Silence M. Night Shyamalan's Critics?
January 17, 2017 @ 8:39 am PST
|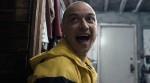 It's been a very long time since the filmmaker has made a film that's pleased critics. Now he's made one. Will it be a commercial success, too?
Read More

Watch Split Trailer


Watch Split Online - Watch online anytime anywhere: Stream, Download, Buy, Rent
Split is currently available to watch and stream, download, buy, rent on demand at Amazon Prime, Amazon, Vudu, FandangoNow, iTunes, YouTube VOD online.