Watch Sliding Doors
---
"What if one split second sent your life in two completely different directions?."
Can your life change in an instant? Is a split second all it takes to change the course of your future? This romantic comedy explores what could have been. Sliding Doors follows the life of Helen, a public relations representative, who is fired from her job and in one scenario catches her train on the way home. However, in the second scenario second she misses the train. The storyline then splits to follow Helen through each situation.
In the scenario where Helen catches her train she arrives home to find her boyfriend cheating on her with is ex-girlfriend. In the scenario where she misses the train she doesn't arrive home in time and is left in the dark as to his affair. The underlying question throughout the movie being, can a split second change your life? Or are you destine for one fate that you will arrive at regardless of how life presents itself?
|
1998
|
1 hr 39 min
|

/

10
Cast

Studio

Director

Peter Howitt

Language

English
Sliding Doors News
Gwyneth Paltrow Clashes with Her Neighbors
July 02, 2017 @ 11:11 am PST
|
Read More

Gwyneth Paltrow's kids think she sings for a living after Country Strong
December 21, 2010 @ 7:05 am PST
|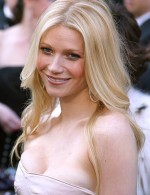 Hollywood actress Gwyneth Paltrow has revealed recently that her two children, Apple and Moses, actually think she is a singer rather than an actress. This isn't really surprising given that Paltrow has been learning how to play the guitar and has been singing for the last year in preparation for her role in the up and coming movie Country Strong.
Whilst the kids do have a famous singer in the family – English lead singer with band Coldplay, Chris Martin, who is married to Gwyneth – the two children seem convinced that it is their mother that is the crooner in the fa
Read More


Watch Sliding Doors Trailer

Trailer Sliding Doors (1998) - IMDb.mp4
|
1:44