Watch Sicario
---
"The border is just another line to cross."
In this thriller, an idealistic young FBI agent is recruited by a shadowy group within the agency to help bring down a Mexican drug cartel. It's a noble goal, but the agent finds that the tactics employed by the task force sometimes run counter to her sense of justice. Emily Blunt, Josh Brolin and Benicio Del Toro star in a film directed by Denis Villenueve.
|
2015
|
2 hr 1 min
|

/

10
Cast

Studio

Director

Denis Villeneuve

Language

English
Sicario News
'Deadpool 2' Casts Its Cable
April 13, 2017 @ 4:20 am PST
|
Read More

New Movies October 9: Pan Challenges The Martian
October 08, 2015 @ 5:46 am PST
|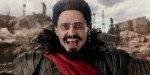 A big-budget film about the early days of Peter Pan goes up against last week's returning box-office champion, The Martian, and the fight is unlikely to have a pretty outcome for the newcomer.
Read More

Blade Runner 2 Gets Robin Wright, Harrison Ford, Ryan Gosling
April 01, 2016 @ 7:34 am PST
|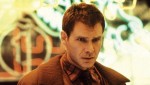 We already knew that Harrison Ford was going to be part of the Blade Runner sequel, but he's not the only big-name actor who's signed on to the project.
Read More

Weekend Box Office: The Martian Reaches for a Record
October 03, 2015 @ 9:01 am PST
|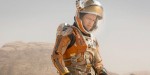 The Martian lived up to expectations this weekend, but with just a little bit of luck, the space adventure could soar even higher and become one of the most successful fall movies of all time.
Read More


Watch Sicario Trailer


Watch Sicario Online - Watch online anytime anywhere: Stream, Buy, Rent
Sicario is currently available to watch and stream, buy, rent on demand at Amazon, Vudu, Google Play, FandangoNow, YouTube VOD, iTunes online.