Watch Mission: Impossible
---
"Expect the Impossible."
Ethan Hunt is a member of the Impossible Mission Force, an offshoot of the CIA. He and his team go to Prague to stop an American Diplomat named Golitsyn from stealing a list from the American Embassy containing all the covert agents active in Eastern Europe. During the failed mission the entire team as well as the target are killed except for Hunt. Hunt learns that the mission was a set up in order to find a mole in the IMF. The disc with the important list of agents was a fake installed with a tracking device. The head of the IMF, Kittridge, informs Hunt that he believes Hunt is the mole at which point the agent causes a distraction and escapes.
On the run now, Hunt locates the arms dealer, Max, that the mole intended to sell the list to and warns her of the tracking device. Hunt then discovers that his teammate Claire survived their failed mission. He makes plans to meet with Max and offers the real list in exchange for ten thousand dollars. After they agree he narrowly escapes CIA operatives and assembles a new team of disgraced agents. This new team infiltrates the CIA to steal the real list of covert agents and then hides out in a safe house. Hunt finds out his parents have been arrested under false pretenses to draw him out. He calls Kittridge and stays on just long enough for the call to be traced.
Jim, another agent that Hunt thought dead appears and tells him that Kittridge is the mole but Hunt realizes that the mole's actually Jim and another member of the team. Hunt meets up with Max the next day on the train. He hands off the list and Max directs him to the baggage car to find his payment and the true mole. Jim arrives in the baggage car, unhinged, and demands the money. Hunt complies but reveals that he'd secretly recorded the whole thing and sent it to Kittridge, exposing Jim as the mole. A fight between the pair ensues and Jim is killed. With the loose ends tied up Hunt is reinstated but he resigns. He's offered another mission at the end, revealing he'd been undercover the entire time.
|
1996
|
1 hr 50 min
|

/

10
Cast

Studio

Director

Brian DePalma

Language

English
SUBSCRIPTION
RENT / BUY
CABLE
Mission: Impossible News
'How I Met Your Mother' Star On Dating Tom Cruise
September 02, 2012 @ 6:03 pm PST
|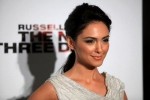 In an interview with Vanity Fair, Nazanin Boniadi, who played Nora on "How I Met Your Mother," discusses the strange details of her Scientology set-up with Tom Cruise, and the punishments that came with disobeying the church.
Read More

Tom Cruise Going Into Politics - Don't Worry, It's Just a Movie!
April 22, 2011 @ 7:39 am PST
|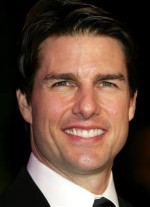 The spec script war is back on, at least where Dan Fogelman is concerned. After years of writers complaining that they can't sell a script that isn't based on an already-existing property, Fogelman (who had a hand in writing "Tangled," "Bolt," and "Cars") has made millions selling "Crazy, Stupid, Love" (set for release this summer), "Imagine" (on which he'll make his directorial debut), and "My Mother's Curse" (which is in production right now).
Read More

Tom Cruise Vs. Katie Holmes: Deck Stacked Against Katie?
June 29, 2012 @ 12:56 pm PST
|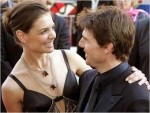 Here's hoping Katie Holmes finds the old cynical adage true: that divorce costs so much because it's worth it. She could reportedly receive "only" $15 million of her $275-million shared net worth with soon-to-be-ex-husband Tom Cruise. She'll take that bath, if she doesn't want a prolonged custody fight over the pair's six-year-old daughter, Suri.
Read More


Watch Mission: Impossible Trailer

Mission Impossible Trailer 1996
|
1:55

Watch Mission: Impossible Online - Watch online anytime anywhere: Stream, Download, Buy, Rent
Mission: Impossible is currently available to watch and stream, download, buy, rent on demand at Amazon Prime, DIRECTV NOW, Amazon, Vudu, Google Play, FandangoNow, YouTube VOD, iTunes online.