Watch Me Before You
---
"Live boldly"
In this romantic drama, a quirky, cheerful young woman takes a job as a caregiver for a handsome but dour young man who's confined to a wheelchair. As they begin to form a deep bond, the young woman teaches the cynical man that life still has much in store for him. Emilia Clarke and Sam Claflin star.
|
2016
|
1 hr 50 min
|

/

10
Cast

Studio

Director

Thea Sharrock

Language

English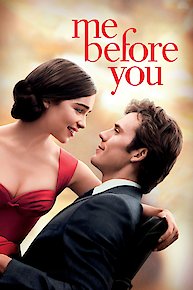 SUBSCRIPTION
RENT / BUY
CABLE
Me Before You News
Emilia Clarke Takes It All Off in New Movie
April 28, 2017 @ 2:21 pm PST
|
Read More

Weekend Box Office: Turtle Power is Barely Enough
June 05, 2016 @ 3:28 pm PST
|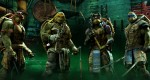 In the box-office battle between mutant turtles and mutant humans, the victory goes to the turtles. But it isn't a very impressive victory.
Read More

New Movies June 17: Dory and the Rock
June 15, 2016 @ 5:15 am PST
|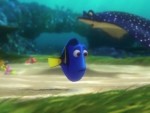 This weekend will be owned by Pixar's funny animated fish, but there's much more than Finding Dory going on at the box office this week. Much, much more.
Read More

New Movies June 3: Turtles, Pop Stars and Emilia Clarke
June 01, 2016 @ 1:24 pm PST
|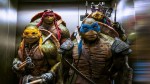 X-Men: Apocalypse is probably not going to be able to savor its time atop the box office chart, since there are mutant turtles coming to town this weekend, and they've got their eyes on the number-one spot.
Read More


Watch Me Before You Trailer


Watch Me Before You Online - Watch online anytime anywhere: Stream, Download, Buy, Rent
Me Before You is currently available to watch and stream, download, buy, rent on demand at Hulu, Sling, Amazon, Vudu, Google Play, FandangoNow, iTunes, YouTube VOD online.