Watch Mamma Mia!
---
"Take a trip down the aisle you'll never forget"
In this romantic musical comedy, a young woman invites three of her mother's old flames to her wedding, with the suspicion that one of the men is her father. From there, she tries to figure out which one, with the hijinks set to the music of the 70s supergroup ABBA.
|
2008
|
1 hr 48 min
|

/

10
Cast

Studio

Director

Phyllida Lloyd

Language

English
Mamma Mia! News
'Glee' Recap & Song List: Season 4, Episode 17: 'Guilty Pleasures'
March 22, 2013 @ 11:56 am PST
|
Read More

Yidio Question of the Day: Meryl Streep has more Oscar nominations for acting (13) than any woman alive. Is she our greatest living actress?
February 22, 2011 @ 2:04 pm PST
|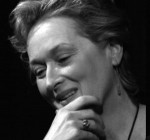 From extreme weight loss to rapidly mastering new skills, great actors go to no ends to master their craft and are willing to face the consequences of the roles they take.
In the aftermath of a magnificent performance, awards are given for roles and screenplays, but to truly allocate credit for a performance, one must look behind and beyond the screen.
Among notable body modifications: For the "Machinist," Christian Bale lost 63 pounds, dropping down from 173 to a mere 110 pounds.
Read More

Green Day's 'American Idiot' Now a Movie, Produced by Tom Hanks
April 13, 2011 @ 7:27 am PST
|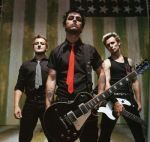 Long-lived rock band Green Day has already conquered two different media: the song and the stage. Pretty soon, you'll be able to add the movies to the list as well.
"American Idiot," the Broadway musical based on Green Day's concept album of the same name, has been optioned as a movie and bought by Universal.
The new project will be produced by Tom Hanks and Gary Goetzman who, in a rather smart move, optioned the rights before "American Idiot" even started on Broadway.
Read More

Ryan Phillippe and Amanda Seyfried Dating...Seriously
December 23, 2010 @ 9:21 am PST
|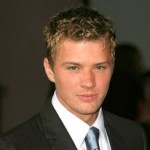 Ryan Phillippe has been a busy man lately. It seems that when he quietly split from Abbie Cornish earlier in the year, he was going to throw himself in to work. Well, maybe he did. But he also appears to have quietly thrown himself in to a relationship as well.
Can you guess who he started dating a month or so ago?
It seems Amanda Seyfried, star of Mama Mia!, has captured his attention.
Read More


Watch Mamma Mia! Trailer

=Mamma Mia= Trailer 1/2 HD! (1080p)|2:28

Watch Mamma Mia! Online - Watch online anytime anywhere: Stream, Download, Buy, Rent
Mamma Mia! is currently available to watch and stream, download, buy, rent on demand at Netflix, FlixFling VOD, Vudu, Google Play, FandangoNow, YouTube VOD, iTunes online.