Watch Lone Survivor
---
"Based on true acts of courage"
Director Peter Berg took on an important task when he brought a heart-wrenching true war story to life. Starring Mark Wahlberg, Ben Foster and Eric Bana, the movie is filled with action, violent war scenes and suspense. It is not for the faint of heart. Lone Survivor is based on the true accounts of a failed mission that took place on June 28th in 2005. The mission, known as "Operation Red Wings", was assigned to a SEAL team of four who were sent to take out Ahmad Shah, a known leader of the Taliban. While they proceeded with bravery and skill, they fell under attack and were trapped deep within enemy borders. The mission was compromised.
The only member of the team to survive the attack and manage to keep from being captured by the enemy was Marcus Luttrell, played by Wahlberg. Luttrell is in an unimaginable hell as he fights to stay alive and free from capture. With the enemy all around, he must find the strength to live and to tell the story of what happened.
|
2013
|
2 hr 2 min
|

/

10
Cast

Studio

Director

Peter Berg

Language

English
Lone Survivor News
New Movies Feb. 7-9: George Clooney and Legos Hit the Screen
February 06, 2014 @ 6:21 am PST
|
For the last few weeks, audiences have been riding along with "Ride Along," "Lone Survivor" and the remarkably persistent "Frozen," but this weekend, new movies featuring George Clooney and animated superheroes made from Legos give movie-goers fresh reasons to venture outside.
Read More

Weekend Box Office Jan. 17-19: 'Ride Along' Cruises to January Record
January 20, 2014 @ 3:08 pm PST
|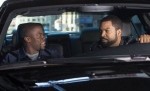 A week ago, movie-goers were in the mood for a patriotic war movie and "Lone Survivor" fit the bill, but this past weekend they were ready for something lighter and more fun. "Ride Along" was just the ticket, and it rode the audience's appetite for comedy to a record-breaking weekend gross.
Read More

New Movies Jan. 31-Feb. 2: 'That Awkward Moment' When There's Nothing Good in Theaters
January 28, 2014 @ 8:11 am PST
|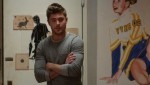 Only two new movies are going into wide release this weekend, and neither of them look like the kind of film that is going to warm up cold movie-goers. That could be good news for "Ride Along," which looks like it came along at just the right time two weeks ago.
Read More

New Movies Jan. 17-19: 'Jack Ryan' and Ice Cube Hit Theaters
January 17, 2014 @ 7:30 am PST
|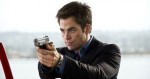 Chris Pine takes on the role of Tom Clancy's hard-to-kill spy this week, and Ice Cube tries to put up with Kevin Hart. Meanwhile, a squirrel and a rat get crazy, and another found-footage horror movie sneaks into theaters.
Read More


Watch Lone Survivor Trailer


Watch Lone Survivor Online - Watch online anytime anywhere: Stream, Buy, Rent
Lone Survivor is currently available to watch and stream, buy, rent on demand at Google Play, iTunes online.