Watch LOL
---
In this drama, a teenage girl tries to navigate the confusing world of social media and teen relationships. She also has to deal with overprotective parents. The film stars Miley Cyrus, and it debuted in 2012 to overwhelmingly negative reviews.
|
2012
|
1 hr 37 min
|

/

10
Cast

Studio

Director

Lisa Azuelos, Liza Azuelos

Language

English
LOL News
Is 'Twilight' Star Ashley Greene Dating 'Family Guy' Creator Seth MacFarlane?
July 06, 2011 @ 6:00 am PST
|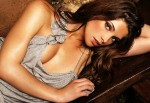 "Twilight" star Ashley Greene can't seem to catch a break. Once again, she's making dating headlines with a new man - "Family Guy" creator Seth MacFarlane. Rumors about the two getting involved in a hot and heavy relationship have been rampant on the internet, but is there anything to the gossip? Apparently not. According to Gossip Cop and their sources, the rumors (though they are almost as funny as MacFarlane's show) are completely untrue.
Read More

Couple No More: Joe Jonas and 'Twilight' Star Ashley Greene Call It Quits
March 17, 2011 @ 8:00 am PST
|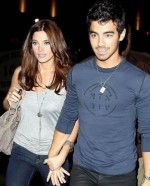 And we thought this one would last...
The NYPost is reporting that "Twilight" star Ashley Greene and her honey of 8 months, Joe Jonas, have thrown in the towel. An inside source tells Page Six that the split "was mutual and amicable."
Jonas and Greene began dating quietly last summer but didn't wait long to go public with their affection. Greene had recently split from actor Brock Kelly and Jonas was fresh out of a tumultuous relationship with starlet Demi Lovato.
Read More


Watch LOL Trailer

LoL (Miley Cyrus) - 2012
|
1:45

Watch LOL Online - Watch online anytime anywhere: Stream, Download, Buy, Rent
LOL is currently available to watch and stream, download, buy, rent on demand at Amazon Prime, Hulu, Amazon, Vudu, Google Play, iTunes, YouTube VOD online.