Watch Iron Man 2
---
"It's not the armor that makes the hero, but the man inside."
Iron Man 2 is the follow up to the hit movie Iron Man. The film follows the further adventures of billionaire Tony Stark in his bid to atone for his mistakes as a weapons manufacturer. In this action packed sequel, Tony finds himself at the center of a competition with his long-time rival Justin Hammer and the center of attention due to his revelation about his secret high-flying identity, the superhero known as Iron Man.
However, Tony's life gets complicated when the son of his father's rival manages to duplicate his weapons technology and begins seeking revenge in the form of super-villain Whiplash. A sort of son versus son battle develops on multiple fronts, and both Tony and Iron Man are tested in a few different ways. As if those scenarios were not difficult enough, Tony also begins to have adverse reactions to the power source embedded in his chest.
Tony begins to trek on a downward spiral from the beginning of the film, because he believes the very technology he created to save lives will end up costing him his own. He even allows Colonel Rhodes to escape with a duplicate version of the Iron Man armor that comic book fans will recognize as War Machine. It is not until the head of a secret government agency called SHIELD, the mysterious Nick Fury, shows up that Tony Stark realizes his father was on the verge of discovering something much bigger than the repulsor technology used in the Iron Man suit.
Meanwhile, Justin Hammer and Whiplash join forces. The partnership produces more mayhem than anyone was prepared for and Iron and War Machine are called into action to deal with the potential catastrophe. The result is a no holds barred special effects heavy battle that forces both men to put aside their differences in order to deal with the villains of the story.
At the core, 'Iron Man 2' is more than just an accompanying setup for more superhero movies. Tony Stark and the rest of the characters are forced to answer questions about themselves and their relationships that will define them for decades to come. The result is a journey that plays out through several battle sequences. The movie also introduces a few characters that will play important roles in future films with Nick Fury and Black Widow. However, Tony Stark needs to conquer his own demons before fighting for others.
|
2010
|
2 hr 4 min
|

/

10
Cast

Studio

Director

Jon Favreau

Language

English
Iron Man 2 News
'Iron Man 3' Poster - Meet The Mandarin (Photo)
February 22, 2013 @ 3:27 pm PST
|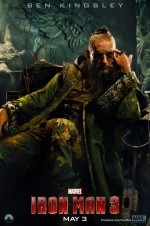 Marvel released their latest teaser poster featuring Ben Kingsley as The Mandarin, Iron Man's archenemy, and big baddie of the upcoming "Iron Man 3".
Read More

People's Choice Awards: List of Winners!
January 10, 2013 @ 12:13 pm PST
|
Read More

Watch An Extended Look at 'Iron Man 3' (Video)
February 03, 2013 @ 7:09 pm PST
|
Read More

'Iron Man 3' Set Accident Injures Robert Downey Jr.
August 16, 2012 @ 9:16 am PST
|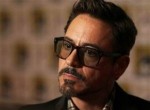 Iron Man has been momentarily grounded. An ankle injury on the "Iron Man 3" set has momentarily paused Marvel's production in North Carolina. Not to worry, though: all signs point to only a brief delay, and not one that will postpone the film's release.
Read More


Watch Iron Man 2 Trailer

Iron Man 2 Official Trailer #1 (2010) - Marvel Movie HD|2:58

Watch Iron Man 2 Online - Watch online anytime anywhere: Stream, Buy, Rent
Iron Man 2 is currently available to watch and stream, buy, rent on demand at Amazon, Vudu, Google Play, FandangoNow, iTunes, YouTube VOD online.