Watch I Am Number Four
---
"Three like him have already been killed…he is Number Four."
John Smith was sent to Earth as a child along with 8 other children when their home planet was destoryed by the Mogadorians. However, the Mogadorians soon find out that these children were sent to Earth and travel there to destroy them. The children can only be killed in sequence to their numbers and three are dead. John just happens to be number four and is next on the hit list.
John has a guardian named Henry who helps him understand his origins, and the legacies that he gains as he gets older. Legacies are like superhuman powers such as increased agility and telekinesis. John and Henry decide to move to a new home to better their chances at survival when they realize that they are next on the hit list.
At his new school John makes a new friend named Sam and falls for a girl named Sarah. Later on he finds a dog and names the animal Bernie Kosa. At a Halloween Festival John uses his legacies to protect and save Sarah and Sam witnesses it happening. To keep Sam as his friend and to protect himself he explains his situation to Sam who agrees to keep the secret.
Soon after this number six decides to hunt down number four after her Guardian is killed. She knows that if any of the remaining nine have any chance at survival they must team up and fight against the Mogadorians. She also knows that number three is dead and that number four is currently being hunted.
Later on Henry is killed saving Sam and John from a conspiracy theorist who is hired to capture John. When they escape they take with them a Lorien artifact that can help them track down the other numbers. In the end there is a big fight at the highschool with the mogadorians and number six joins the fight. They win the fight and continue with Sam to find the others and stand up to the Mogadorians.
|
2011
|
2 hr
|

/

10
Cast

Studio

Director

D.J. Caruso, Steven Spielberg

Language

English
More Like I Am Number Four
I Am Number Four News
Video: Check Out the Trailer for 'Warm Bodies'...
November 11, 2012 @ 4:27 pm PST
|
Read More

Teresa Palmer In Talks For 'Twilight' With Zombies Movie 'Warm Bodies'
March 29, 2011 @ 6:02 am PST
|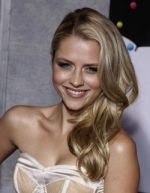 With "Twilight," "True Blood" and "The Vampire Diaries" all covering the vampire-human romance (and the werewolf-human romance), it's time to movies to start covering new ground in supernatural love stories.
So here's the million dollar question: could anyone ever love a zombie?
Summit Entertainment thinks so. The studio that brought you the "Twilight" films is heading into new (yet still familiar) territory with "Warm Bodies," a movie that centers on a love story between a zombie and a human.
Read More

Counting Down: The Fine 9, Hollywood's Hottest Bachelors of 2011
May 12, 2011 @ 1:30 pm PST
|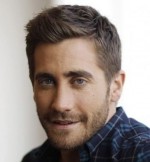 The weather is getting hotter and so, it seems, are the hunks in Hollywood. Just in time for Summer I'm counting down the hottest hunks of 2011. Some of these dudes are recently single and you may not even know that they're on the market. Well ladies, it's official, they are. Enjoy!
Read More

'Winter's Bone' Actress, Oscar Nominee Jennifer Lawrence Lands Lead Role in 'The Hunger Games'
March 17, 2011 @ 11:00 am PST
|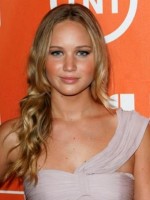 Another highly coveted Hollywood role is off the market.
The Wrap is confirming that Jennifer Lawrence has locked up the role as Katniss in the 2012 sci-fi thriller "The Hunger Games."
The actress beat out young Hollywood queens Abigail Breslin, Emma Roberts and Hailee Steinfeld - all of whom read for the lead role.
Lawrence exploded onto the movie scene after being nominated for an Academy Award for her starring role as Ree in "Winter's Bone.
Read More


Watch I Am Number Four Trailer

I Am Number Four [Trailer 1] [HD] 2011|1:58

Watch I Am Number Four Online - Watch online anytime anywhere: Stream, Download, Buy, Rent
I Am Number Four is currently available to watch and stream, download, buy, rent on demand at Netflix, Amazon, Vudu, Google Play, iTunes, YouTube VOD online.