Watch Godzilla
---
"Size does matter."
Godzilla is a movie remake that has had mixed reviews across the board. This 1998 re-visitation of the classic science fiction monster movie genre was written and directed by Roland Emmerich, with the help of Dean Devlin. It is loosely based on the original Godzilla film from 1954, which spawned a slew of sequels and spin-off movies in the decades to follow.
Godzilla is about a nuclear disaster which happens in the South Pacific. The incident results in the unplanned mutation of an ancient reptile, which is reborn as an abnormally powerful and dangerous creature. Instead of migrating toward Japan like in the 1954 Godzilla film, Godzilla heads towards North America, or more specifically to downtown Manhattan. From there Godzilla begins spreading chaos and begins breeding new offspring.
The main plot of Godzilla involves the star character played by Matthew Broderick, named Dr. Niko Tatopoulos. An American scientist and activist against the horrors of nuclear power, Dr. Tatopoulos is quickly recruited to assist the military forces with his knowledge about radiation effects on mutation of species on our planet.
Godzilla has supporting cast that include Maria Pitillo, Hank Azaria, Kevin Dunn and Jean Reno. Maria Pitillo is the principal co-star, playing Audrey Timmonds. She is a media journalist who uncovers a secret tape about Godzilla but also has a history with Dr. Tatopoulos from year past.
|
1998
|
2 hr 19 min
|

/

10
Cast

Studio

Director

Roland Emmerich

Language

English
Godzilla News
Josh Trank Slated to Direct 'Star Wars' Stand-Alone
June 05, 2014 @ 9:38 am PST
|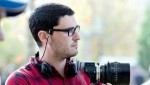 Prepare for the Star Wars. If it's not enough that Disney is currently producing a "Star Wars: Episode VII" directed by J.J. Abrams, don't worry. Josh Trank, who helms the "Fantastic Four" films, has been slated to direct a standalong "Star Wars" movie.
Read More

New Movies May 30-June 1: 'Maleficent' and MacFarlane Challenge 'X-Men'
May 28, 2014 @ 6:15 am PST
|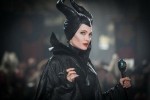 This is the week for you if you love Angelina Jolie or Seth MacFarlane. The two new releases this week are counting on the charisma of their stars to help them cope with extremely vigorous competition at the box office.
Read More

Weekend Box Office: MacFarlane Flops, 'Maleficent' Reigns
May 31, 2014 @ 10:45 am PST
|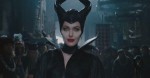 Going into the weekend, no expected "A Million Ways to Die in the West" to do well, and it didn't. "Maleficent" did better, although its box office performance over the long haul may not be enough to offset its massive budget.
Read More

New Movies May 23-25: 'Godzilla' vs. 'X-Men'
May 23, 2014 @ 4:10 am PST
|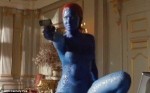 When you go to the theater this holiday weekend, you'll be able to choose between "X-Men," "Godzilla," and "The Amazing Spider-Man." That's good news for you, but it could be bad news for the three movies that are trying to be the undisputed champion of the early-summer box office.
Read More


Watch Godzilla Trailer

Godzilla (1998) trailer|1:47

Watch Godzilla Online - Watch online anytime anywhere: Stream, Buy, Rent
Godzilla is currently available to watch and stream, buy, rent on demand at Amazon, Vudu, FandangoNow, YouTube VOD, iTunes online.