Watch Django
---
"The movie that spawned a genre."
Django is a 60's action western directed by Sergio Corbucci; the film stars, Franco Nero as the titular hero, Franco Nero, Loredana Nusciak, Eduardo Fajardo and Jose Bodalo. The story revolves around the struggles of a mysterious traveler named Django whom is often seen pulling a closed coffin about. One day by happenstance, he comes across some thugs attacking a young woman. He kills the bandits and saves the girl, only to earn the ire of their leader, Major Jackson.
It turns out, in an odd twist of fate, that Jackson is the very man whom Django has been seeking, for he is the man that murdered the wayfarer's wife.
|
1966
|
1 hr 30 min
|

/

10
Cast

Studio

Director

Sergio Corbucci

Language

English
Django News
New International 'Django Unchained' Trailer Features Jamie Foxx, Johnny Cash
June 13, 2012 @ 9:33 pm PST
|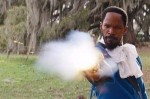 It's got James Brown. It's got Johnny Cash. It's got Jamie Foxx as a freed slave-turned-bounty hunter. It's also got Christopher Waltz and Leonardo DiCaprio. This esoteric gem is the international trailer for Quentin Tarantino's first western, "Django Unchained."
Read More

Leonardo DiCaprio and Idris Elba Circling Quentin Tarantino's New Movie 'Django Unchained'
June 01, 2011 @ 4:36 am PST
|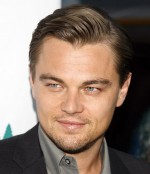 There are few hotter projects right now than Quentin Tarantino's "Django Unchained," the story of an escaped slave who teams up with a bounty hunter to reunite with his wife. Rumors have been flying fast and furious about the cast, which right now only includes Christoph Waltz. Will Smith is still considered a front-runner for the lead role, but recent rumors might change that.
Read More


Watch Django Trailer


Watch Django Online - Watch online anytime anywhere: Stream, Buy, Rent
Django is currently available to watch and stream, buy, rent on demand at iTunes online.