Watch Dirty Dancing
---
"Have the time of your life."
In the 1987 film Dirty Dancing, written by Eleanor Bergstein and directed by Emile Ardolino, Frances "Baby" Houseman learns about love, passion, and dancing as she spends the summer with her family at a holiday camp. It was looking like an ordinary summer at first until Baby meets and falls in love with a dance instructor. This coming-of-age tale of love centers on Baby and dance instructor Johnny Castle. When Johnny's dance partner is unable to dance at the camp's talent show, Baby steps in to help, but she learns more than just how to dance. She learns about the world and about love in ways that she's never experienced before.
Dirty Dancing is rated PG-13 for adult language and themes.
|
1987
|
1 hr 40 min
|

/

10
Cast

Studio

Director

Emile Ardolino

Language

English
More Like Dirty Dancing
Dirty Dancing News
The Top 5 Date Movies He Will Probably Hate
February 12, 2013 @ 11:15 pm PST
|
Prepping for a romantic night in this Valentine's Day and trying to decide which of your favorite romances to watch? Here's a suggestion of 5 movies you should probably just save for girl's night.
Read More

Swayze Crazy: 'Point Break' Remake in the Works
September 13, 2011 @ 8:00 am PST
|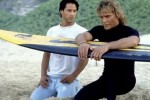 "Dirty Dancing" and "Red Dawn" are all being revisited soon, so why not go for a Swayze triple-play? No, we're not talking about "Roadhouse" (though that give us an idea...), we're talking about "Point Break," the classic surfing bank robber flick starring Patrick Swayze and Keanu Reeves.
Read More

Yidio Video of the Day: The Swayze Pitches PBR, Disco Style!
October 28, 2011 @ 12:57 pm PST
|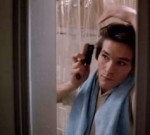 Every now and then, two things come together that are almost to great too imagine. Like the zombie Muppets, or peanut butter and jelly time. In this case, the combination is so unlikely yet dazzling that it's truly staggering. We've got two words for you: "Swayze" and "PBR."
Read More

'True Blood' Stud Joe Manganiello (aka Alcide) to Play a Male Stripper
August 18, 2011 @ 2:16 pm PST
|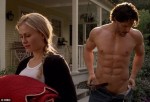 "True Blood" star Joe Manganiello often finds himself without a shirt as he plays werewolf Alcide on the HBO show, and viewers of the female persuasion usually have no complaints in the matter. But you might be able to see Manganiello even more naked than usual soon, as he takes on the role of a stripper in his upcoming film "Magic Mike."
Read More


Watch Dirty Dancing Trailer


Watch Dirty Dancing Online - Watch online anytime anywhere: Stream, Download, Buy, Rent
Dirty Dancing is currently available to watch and stream, download, buy, rent on demand at Amazon Prime, DIRECTV NOW, FlixFling VOD, Amazon, Vudu, Google Play, FandangoNow, YouTube VOD, iTunes online.