Watch Captain Phillips
---
"Out here survival is everything."
Captain Phillips is based on the true story of the hijacking of MV Maersk Alabama by Somali pirates in 2009. In this film, pirates attack the container ship off the coast of Somalia and are able to board prior to their boats being destroyed. The captain of the ship, Richard Phillips, is able to alert the United States Navy to the attack and instruct his crew to hide below deck, before he and several others are taken hostage on the bridge. Eventually, the attack leads to a standoff situation between the US Navy and the pirates.
The role of Captain Richard Phillips is played by Tom Hanks, who has won Academy Awards for Best Actor in Philadelphia and Forest Gump. Following its debut at the New York Film Festival on September 28, 2013, the film has garnered fantastic reviews.
|
2013
|
2 hr 14 min
|

/

10
Cast

Studio

Director

Paul Greengrass

Language

English
Captain Phillips News
Seth Rogen Doesn't Like the Idea of 'Clean Versions' of Films
June 07, 2017 @ 8:16 am PST
|
Read More

Golden Globe Nominations: Yes to '12 Years a Slave,' No to 'The Butler'
December 12, 2013 @ 9:54 am PST
|
The Golden Globe Awards unveiled their nominations this week, and as always the ranks of nominees were filled with A-list stars. There was a big name or two missing from the list, however, and some observers were surprised that the traditionally celeb-friendly Golden Globes missed the chance to nominate the likes of Oprah Winfrey and Harrison Ford.
Read More

New Movies Dec. 18-22: 'Anchorman,' Tom Hanks, Jennifer Lawrence and More
December 18, 2013 @ 9:47 am PST
|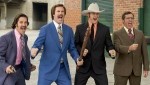 It's Christmas time at the box office, and things are getting busy. This weekend, Bilbo Baggins is joined by Ron Burgundy, Walt Disney, Jennifer Lawrence and talking dinosaurs, and the pre-Christmas battle for ticket sales will begin in earnest.
Read More

Weekend Box Office: 'Bad Grandpa' Rules, 'Gravity' Retreats
October 27, 2013 @ 3:38 pm PST
|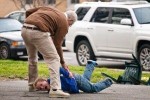 "Gravity" was due for a fall, no doubt, and despite a fourth strong weekend for the blockbuster, it was no match at the box office for an irreverent new comedy. "Bad Grandpa" charged into theaters and sold more tickets than anyone expected it would.
Read More


Watch Captain Phillips Trailer

Captain Phillips Official Trailer #1 (2013) - Tom Hanks Somali Pirate Movie HD|2:32

Watch Captain Phillips Online - Watch online anytime anywhere: Stream, Buy, Rent
Captain Phillips is currently available to watch and stream, buy, rent on demand at Google Play, iTunes online.