Watch American Psycho
---
"I think my mask of sanity is about to slip."
American Psycho is one of the penultimate performances of Christian Bale. The film stars Bale a Wall Street psychopath Patrick Bateman, whose world is beginning to crumble around him, and whose need to commit murder in increasingly bizarre ways should get him caught at any moment. However, due partially to a canny intellect and partially to the blindness that the criminal justice system displays for the rich and powerful his killing spree goes on and on. A stinging statement on 1980s and 1990s power games and big money grabs, American Psycho is remembered just as much for its portrayal of an era as for any grisly murder that Bateman commits on screen.
American Psycho has lasted over the years as a fine example of a gripping thriller, despite having a murderous lunatic as a main character. A deeper reading of the film shows that the environment Bateman exists in is almost as crazy as he is. Power players make reservations at restaurants they don't want to eat at, constantly confuse one man for another and refuse to believe anything that falls outside of their own personal sphere. He is, in short, a madman in a world that's coming apart from the inside out.
There is, of course, an alternative explanation. That explanation is that Patrick Bateman is not, actually Patrick Bateman. Perhaps the "mistaken identity" people keep referring to him as is who he really is. Maybe the murders he's committing are all in his head, and he's unable to separate reality from his own fiction. Of course, maybe Bateman is the only person who's being completely honest with us as the audience, and he really does live in a world that's so concerned with image and prestige that it doesn't notice the trails of blood and bodies leading hither and yon.
Either way you choose to interpret the film, the performances have made it a landmark piece of fiction. Though American Psycho lead to at least one sequel, it was considered a flop, and a pale imitation of the original as we watched a psychopath in his most natural environment. There's something that's both period as well as haunting regarding American Psycho. Part of it is that his attempts to fit into his world feel like the attempts of anyone else to find that place they belong. And the question of justice when, despite his crimes, Bateman remains unpunished.
|
2000
|
1 hr 41 min
|

/

10
Cast

Studio

Director

Mary Harron

Language

English
American Psycho News
Lindsay Lohan is Back in 'The Canyons'
August 04, 2013 @ 6:46 pm PST
|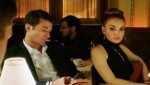 Lindsay Lohan's new movie, "The Canyons," opened this weekend, and it didn't make a big impression on movie-goers. The film debuted on video-on-demand at the same time, though, so all may not be lost for Lohan and her latest shot at a comeback.
Read More

Anna Nicole Smith Movie a Real Thing Now: Gets 'American Psycho' Director, Decent Cast
October 05, 2012 @ 8:31 pm PST
|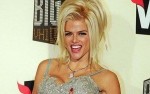 Lifetime casts a few good names in its Anna Nicole Smith biopic, and brings on "American Psycho" writer and director Mary Herron in a hail Mary.
Read More

Josh Lucas and Lynn Collins to Star in A&E's 'Occult'
March 11, 2013 @ 1:30 pm PST
|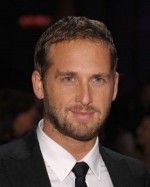 Josh Lucas and Lynn Collins have signed on to star in A&E's upcoming series "Occult", a drama thriller series produced by Michael Bay, and written by James Wong. Do you have high hopes for this show, or do you think it will be a dud?
Read More

Bret Easton Ellis Out Of '50 Shades Of Grey,' Goes Off On Matt Bomer
August 08, 2012 @ 1:38 pm PST
|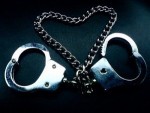 With few hard feelings, Bret Easton Ellis has announced he won't be adapting E.L. James' erotic phenomenon "50 Shades of Grey" into a movie for Universal Pictures after all. Well, he has no hard feelings toward producers: ask him about the possible casting of Matt Bomer in the title role, and, well....
Read More


Watch American Psycho Trailer


Watch American Psycho Online - Watch online anytime anywhere: Stream, Buy, Rent
American Psycho is currently available to watch and stream, buy, rent on demand at Google Play, iTunes online.