Watch A Haunted House 2
---
"It'll scare the #2 out of you."
The second movie in the series, the movie begins as Malcolm has lost his girlfriend in a car accident. He soon meets a new girl named Megan, and they develop a relationship. He falls in love with her, but something doesn't seem right about the situation. Megan has two children, and the family moves into a new home soon after meeting. Paranormal events soon begin to plague the family; they seem to be linked to the children. As if things weren't bad enough with the children seeing images, Malcolm's girlfriend who died in the car accident is back, and she is living across the road in a home. One man has to deal with all of the ghostly happenings of his own home as well as those of his ex-girlfriend who is now possessed by a demonic spirit. The living meet the dead in a way that Malcolm might not think is possible.
|
2014
|
1 hr 27 min
|

/

10
Cast

Studio

Director

Michael Tiddes

Language

English
More Like A Haunted House 2
A Haunted House 2 News
Weekend Box Office: 'Transcendence' Bombs, 'Heaven' Scores
April 20, 2014 @ 12:19 pm PST
|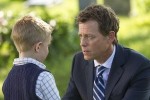 In the future, Johnny Depp might want to start dressing like a pirate again. The performance of "Transcendence" over the weekend reinforces the argument that no one wants to see him unless he's in the role of Captain Jack Sparrow.
Read More

New Movies Apr. 18-20: 'Transcendence' Unlikely to Win the Week
April 18, 2014 @ 12:23 pm PST
|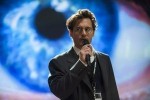 Over the Easter weekend, movie goers will have four new movies to choose from. Despite that, early interest in the new releases--or lack thereof--suggests that most ticket buyers will choose to see one of the holdovers from the past few weeks instead.
Read More


Watch A Haunted House 2 Trailer

A Haunted House 2 Official Trailer #2 (2014) - Marlon Wayans Movie HD
|
2:25

Watch A Haunted House 2 Online - Watch online anytime anywhere: Stream, Buy, Rent
A Haunted House 2 is currently available to watch and stream, buy, rent on demand at Google Play, iTunes online.