Watch 8 Mile
---
"Every moment is another chance."
The movie 8 Mile is set in Detroit and is a story based loosely on the life of rapper Eminem. In fact he is the star of the movie. The main character is aspiring rapper Rabbit with a bad case of stage fright. He is a white rapper which is rare since most rappers are African American. That alone made some people question his skills. He gets a job working at a factory and has hit rock bottom. He has to move back home with his mother. A member of his crew gives him hope in the form of a rap battle at a local spot. The battle is where two rappers try to outdo each other and the best one is considered to be the winner.
Rabbit finds a girlfriend who ends up cheating on him with his best friend. Rabbit has tried to get on stage in front of a crowd before but had such as bad case of stage fright he could not come up with any rhyme. He said nothing and got booed off the stage. He is given another chance with battle a rival group on stage. Winner takes all including respect of the neighborhood. During his big rap battle he is able to overcome his stage fright. Rabbit mentions all the things that can be used against him such as living at home in a trailer, his girlfriend was cheating on him, and his friend accidently shooting himself.
He also mentions that his opponent is from a nice family and his "ghetto" appearance is fake. He mentioned everything that would make him look bad. There was nothing the other rapper could say about him that was not already mention. He ends up saying nothing and walking off stage. The movie ends with Rabbit gaining the respect of the crowd and possibly attention and fame to come. Rabbit is not blinded by his new found local fame. He heads back to work at the factory but with new found hope that his life of hardships would soon be ending and he may be able to make it as a rap star.
|
2002
|
1 hr 50 min
|

/

10
Cast

Studio

Director

Curtis Hanson

Language

English
8 Mile News
Taryn Manning is Unrecognizable in New Music Video
May 05, 2017 @ 2:27 pm PST
|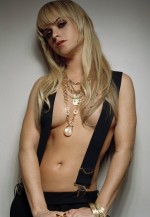 The 'OITNB' star looks nothing like her Pennsatucky character in the first video from her new album.
Read More

Time to Feel Old: Eminem's Daughter Just Graduated High School - See What's Up with Hailie Mathers!
June 29, 2014 @ 10:08 pm PST
|
Just in case the fact that "The Lion King" came out 20 years ago isn't enough, here's another fact to make you feel old. Eminem's daughter, Hailie Jade Scott Mathers, has graduated high school. Yes, the little girl who we often think of as the girl Eminem sings about in "Hailie's Song" and "Mockingbird" is now 18 years old and has graduated Summa Cum Laude, no less! Hailie, celebrating her graduation with a 3.
Read More

This Woman's Sign-Language Interpretation of Eminem's 'Lose Yourself' Is Amazing
May 29, 2015 @ 11:51 am PST
|
Read More

'The Kimbo Slice Story': Coming Soon To Theaters Near You?
June 20, 2011 @ 3:05 am PST
|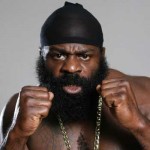 A veteran of HBO's "Entourage" is in full swing trying to bring the colorful true story of cult mixed martial arts figure Kimbo Slice to theaters near us all. Kevin Connolly wants to reportedly produce and direct the biopic, which he says already has a script in place, after "Entourage" wraps its upcoming final season.
Read More


Watch 8 Mile Trailer


Watch 8 Mile Online - Watch online anytime anywhere: Stream, Buy, Rent
8 Mile is currently available to watch and stream, buy, rent on demand at Amazon, Vudu, Google Play, FandangoNow, iTunes, YouTube VOD online.